This market environment has been really wacky, judging by yesterday's price action. Today, futures were set to gap down… and opened lower. 
Can stocks reverse their course and head into the weekend on a high note? 
Who knows right now.
Today, I want to show you how I was able to remain consistent with my options trading recently and avoid getting battered by the whipsaws in the market.
For me personally, I've found it's helpful to remain nimble and not chase any positions… and that's how I was able to lock down my sixth winner in a row in Weekly Windfalls.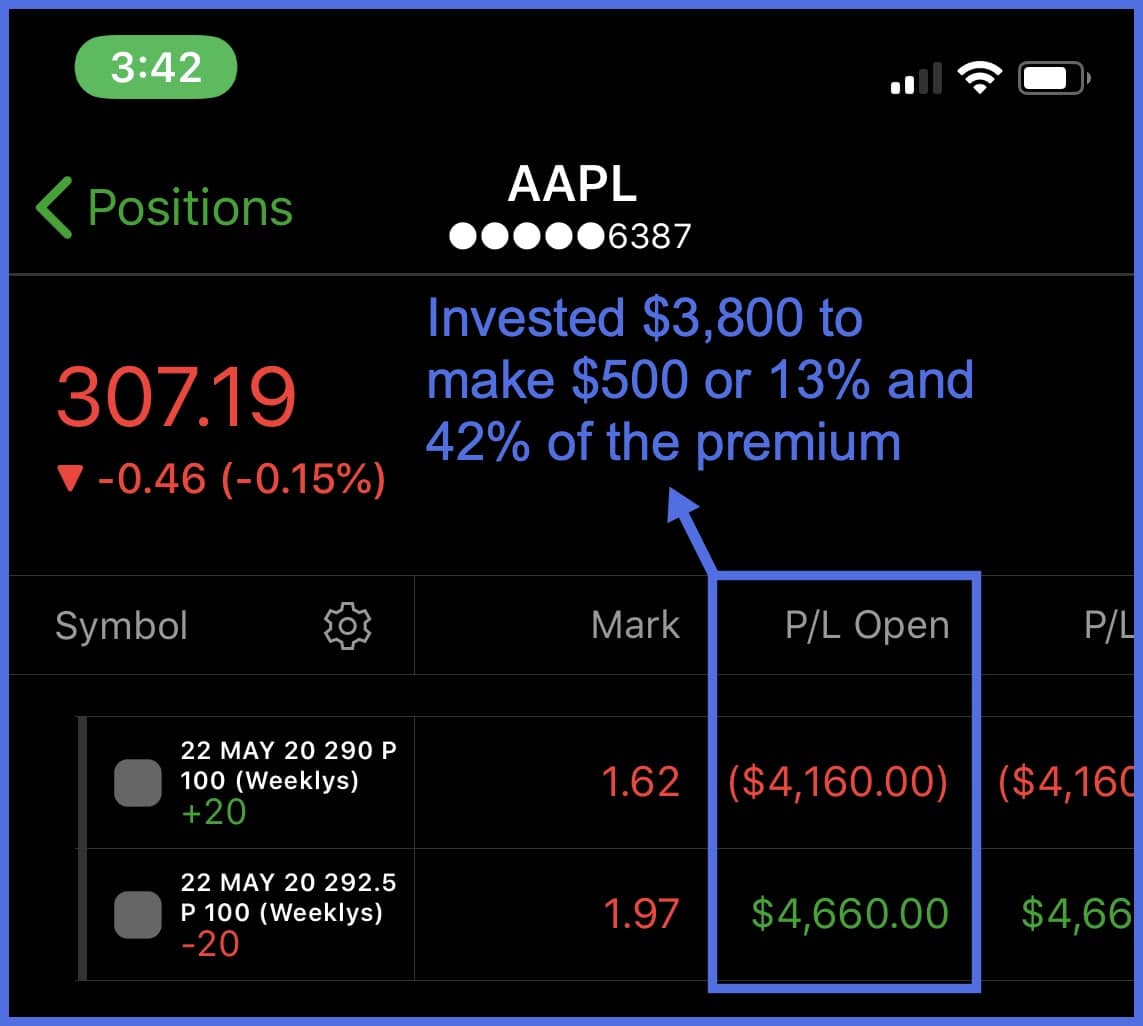 Now, I want to show you what's been working for me and how I intend to continue my win streak.
With the market as crazy as it has been, I've actually decided to take on less risk than normal. In other words, I'm keeping my position sizes smaller and taking base hits.
You see, the last thing I want to do is be in a relatively large position and wake up to it moving against me… staring at potential losses. I just don't think that's good for my psyche right now.
So in an attempt to keep my head on straight, I'm only focusing on my #1 edge, analyzing chart patterns and the overall market, and identifying key levels.
For the most part, it's working well, in my opinion, and I think I could extend my winning streak.
Now, I want to show you what I've been working on with a case study of my trade in Apple Inc. (AAPL).
[Case Study] How I Played The Dip In AAPL
Yesterday morning, I sent out a note to my Weekly Windfalls subscribers, and here's what I detailed…
The QQQ has been the strongest indice so I'm looking for bull Puts on AAPL today as my next trade. I'm referencing the 8 EMA at $305 as support followed by the 21 EMA at $293. Depending on how much more the markets dip Thursday will determine which area I sell Puts below. Right now I favor further out of the money so the 21 EMA for next Friday. $2.50 wide on my AAPL trades and maybe 30-40 contracts.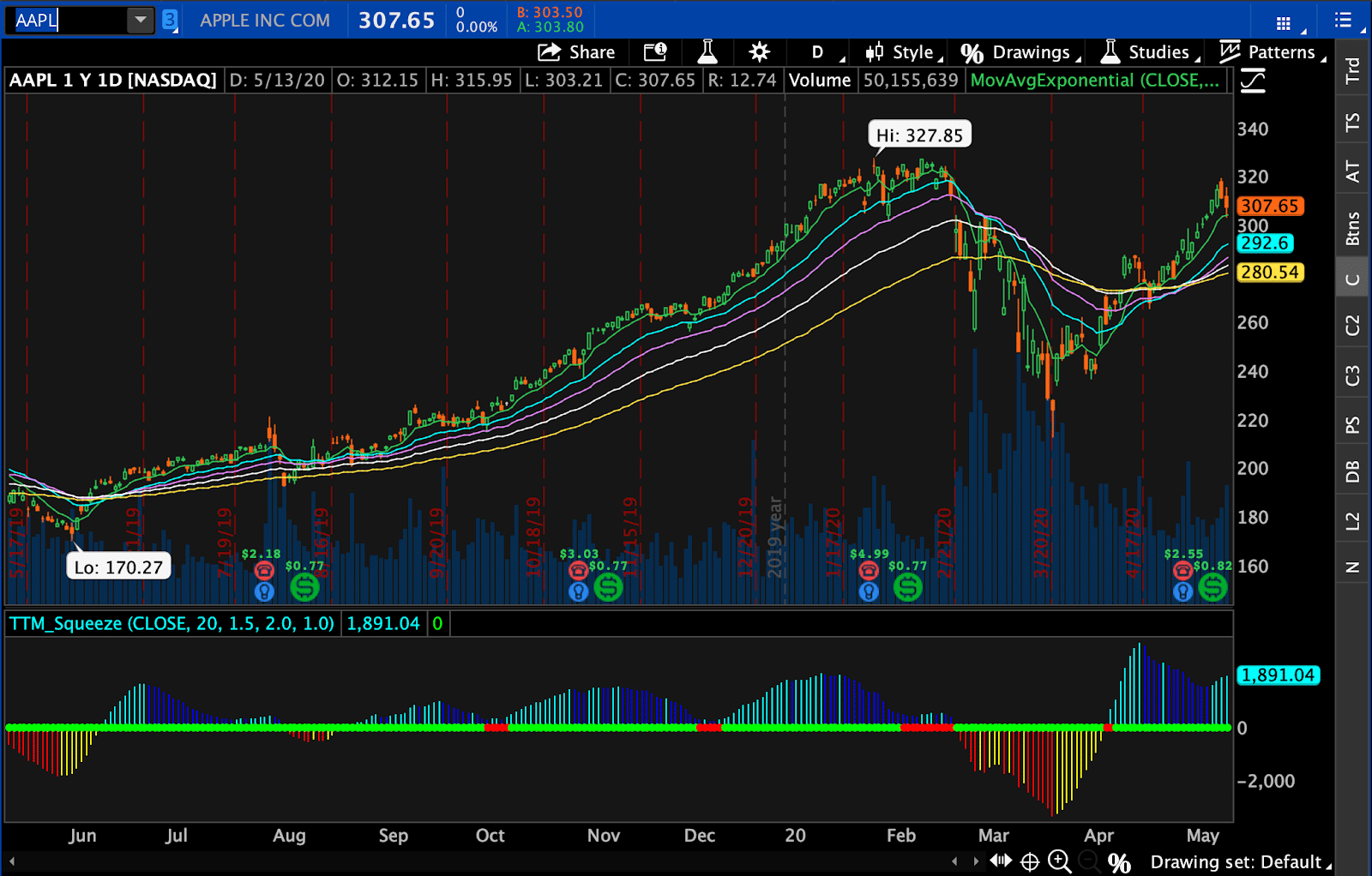 I'm 5 for my last 5 and nearly $10,000 in realized profit. I hope to make it 7 for my last 7 by closing SHOP and TWLO this week for wins while positioning 2-3 new trades into next Friday starting with AAPL today.
With this specific trade, I was actually betting AAPL would stay above $290.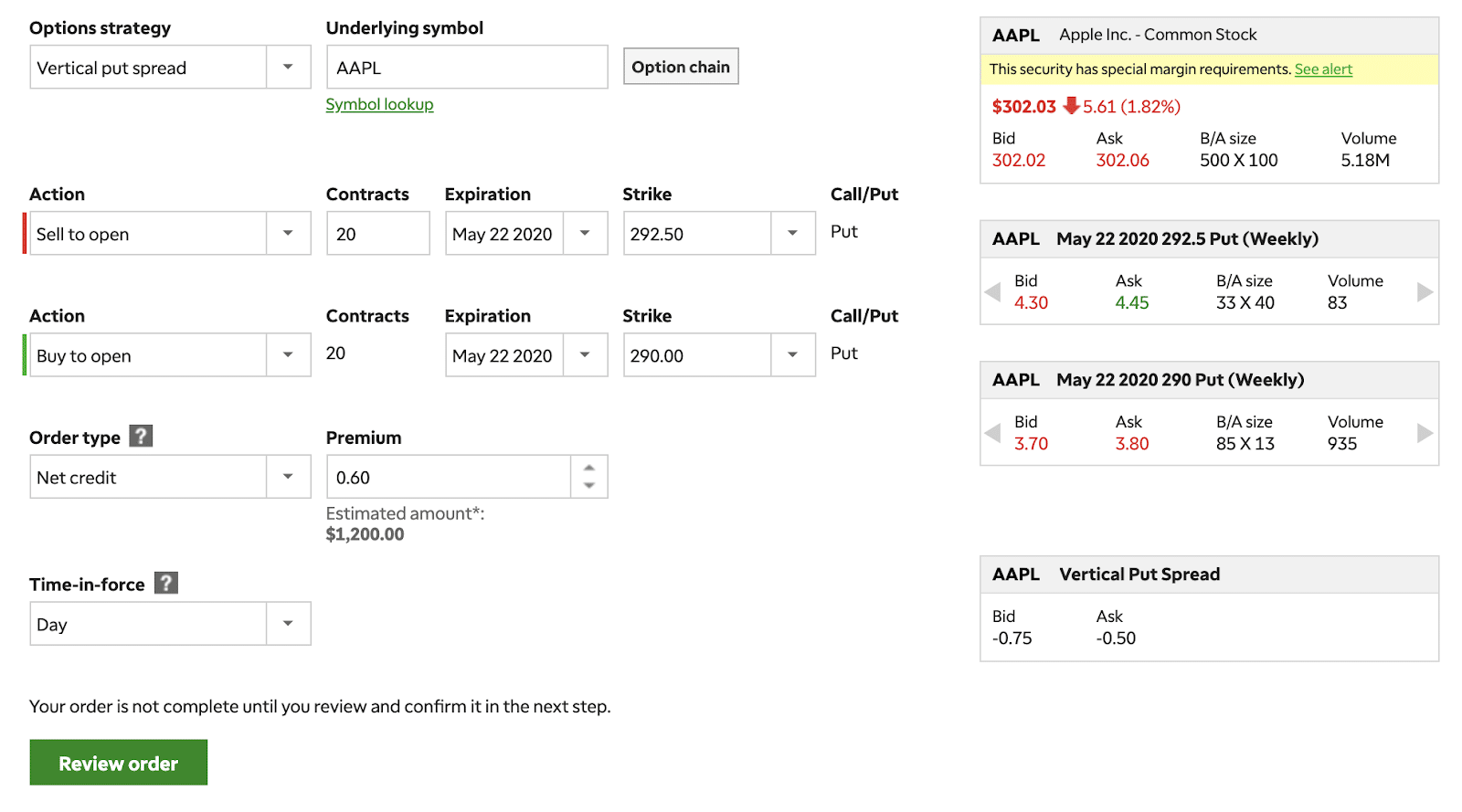 Source: thinkorswim
However, I didn't have to buy a single share to express my bullish opinion. 
Instead, I actually sold the $292.50 puts expiring next week, and simultaneously purchased the $290 strike price puts. By entering this spread trade, I actually want to collect premium in 3 different scenarios.
Now, AAPL could've ran up, stayed in range, or actually dropped a little… the only thing I need the stock to do is stay above $290.
Why $290?
Well, look at the chart below…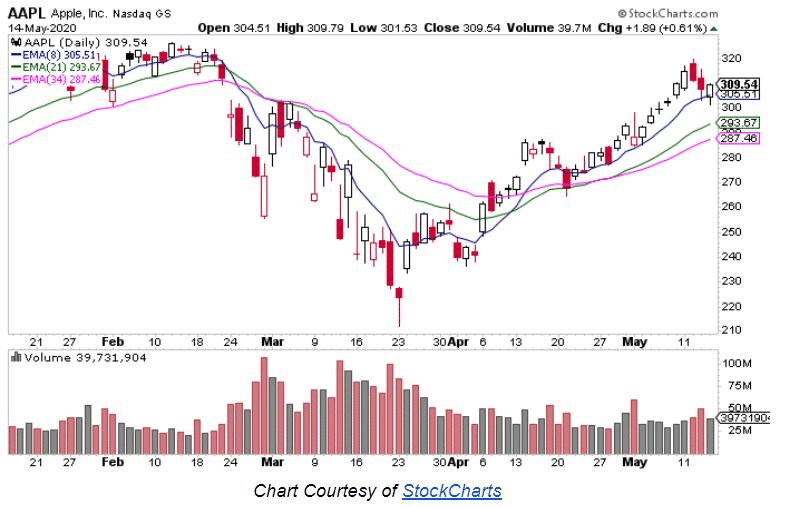 When I looked at the chart, I actually noticed the 8-day exponential moving average (EMA) acted as a support level recently (the blue horizontal line above).
Now, if it broke below that blue line, which was very possible at the time…  the next support level was the green line (the 21-day EMA). 
So I actually believed that was a higher-probability trade because $290 was pretty far away, in my opinion. 
I actually made a video lesson about this specific trade setup…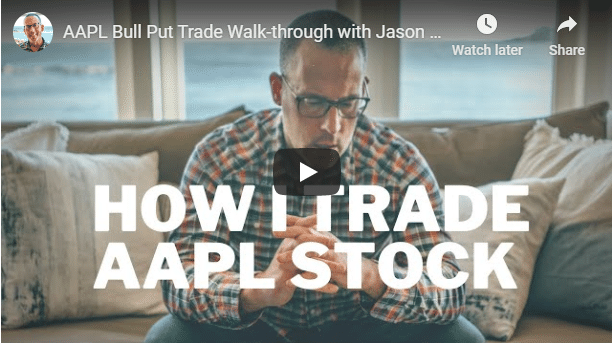 If you want to get the full details of my trade in AAPL, click here to watch the exclusive trading lesson.