Wow, what a wild move in the market this morning after Moderna (MRNA) reported positive data for its early-stage coronavirus vaccine trial.
If you missed out on the dip-buying opportunity, I'm sorry to hear… and if you're thinking about chasing stocks at these levels — think again.
For me personally, I don't want to be chasing stocks because that can make me susceptible to pullbacks. With so many headlines, I don't want to wake up in the red and not know how much I'm risking.
Well, I like to use a risk-defined strategy that puts me in a position to make money in three different scenarios.
It's what helped me lock in 7 winners in a row…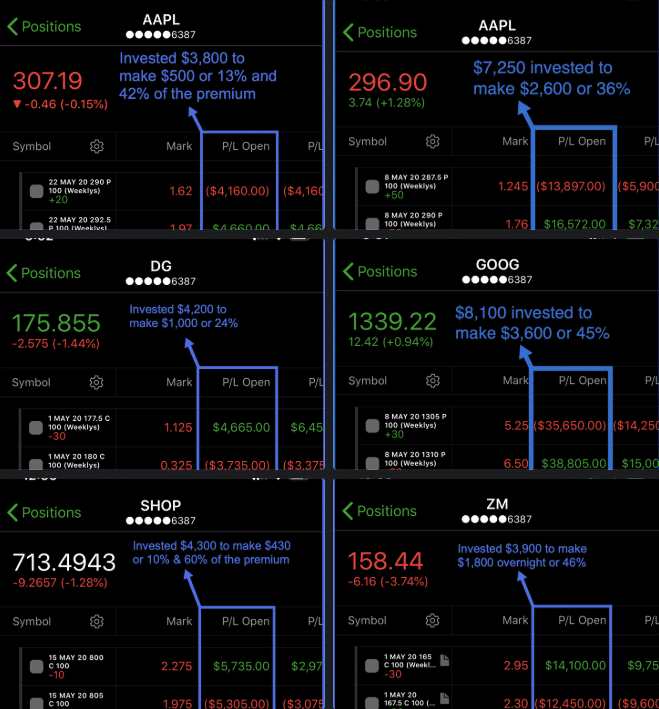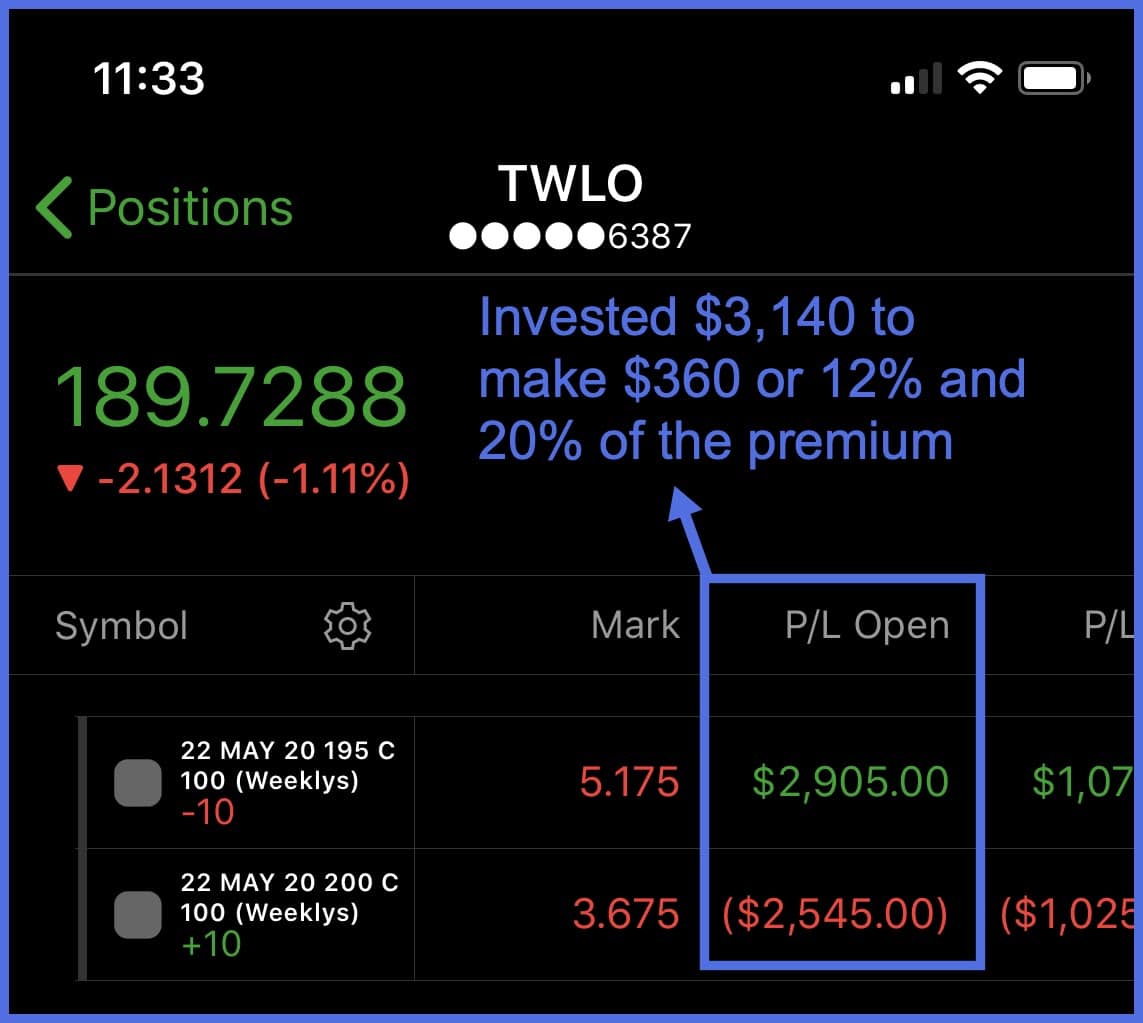 How does it work?
If you've ever seen a stock explode and thought to yourself… "I should've been in that!"… bought shares, only for it to go against you… don't beat yourself up.
I've been in the same boat before, and other traders have faced that problem before too. Now, it wasn't until I figured out I could use options to my advantage that I realized I didn't need to chase stocks.
The thing is, I'm not talking about buying calls here… because that would also be chasing.
Instead, I want to collect premium by selling options spreads.
Don't get scared off by the word, because it can be easier to learn than other options strategies.
Let me show you how it works…
The Bull Put Spread
The specific strategy I'm referring to here is the bull put spread.
If I'm trying to play momentum or want in on a large- or mega-cap stock, I believe this strategy comes in handy. I think it's also helpful if I want to "buy the dip" in a specific name.
Here's a look at the risk-reward of the bull put spread at expiration.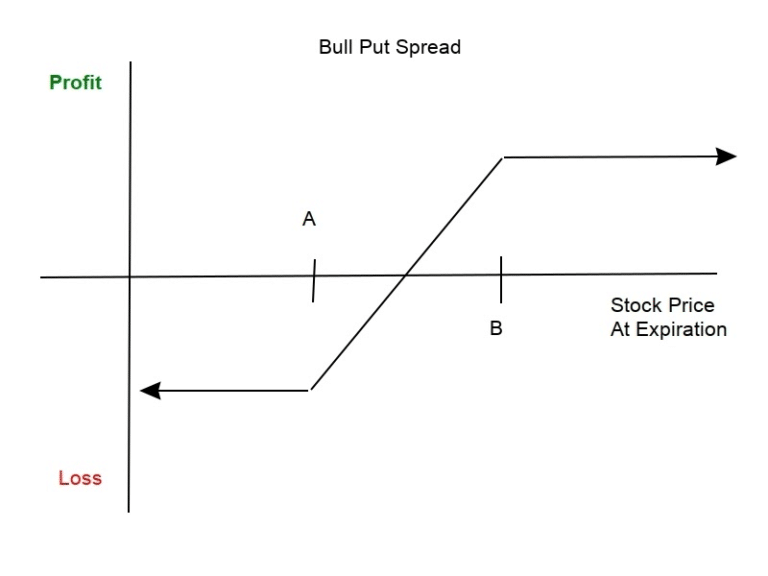 If you notice, the maximum loss is defined here… and that's what I mean when I say it's a risk-defined strategy.
Now, for me personally, I like to find key levels to identify my strike prices… and I want to show you how I do that with a case study.
Here's what I sent out to Weekly Windfalls subscribers last week…
I'm referencing the 8 EMA at $305 as support followed by the 21 EMA at $293. Depending on how much more the markets dip Thursday will determine which area I sell Puts below. Right now I favor further out of the money so the 21 EMA for next Friday. $2.50 wide on my AAPL trades and maybe 30-40 contracts.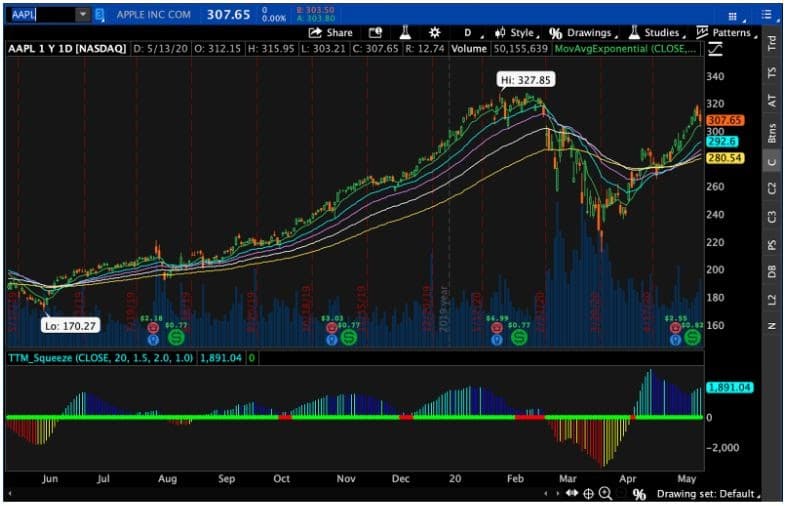 Source: thinkorswim
Now, at the time, AAPL was trading above $300… and if you look at the daily chart below, you might get a better idea of what I was looking at here.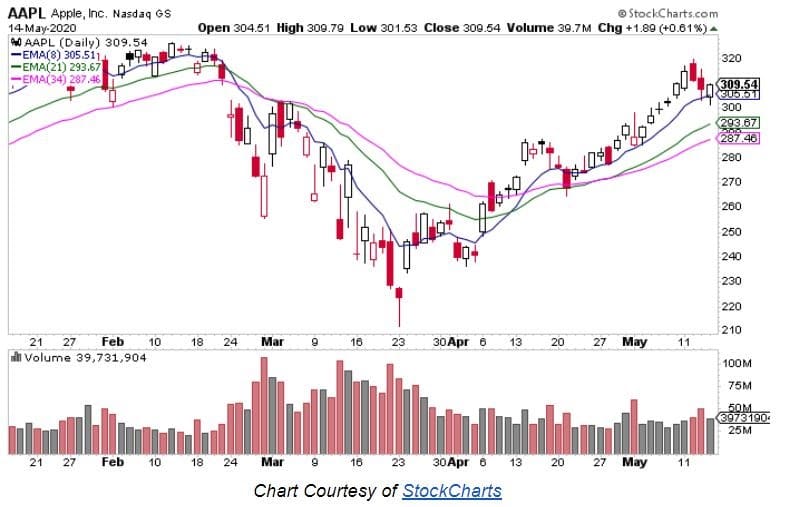 Chart Courtesy Of StockCharts
With this specific setup, I believed AAPL would stay above the 8-day EMA (the blue horizontal line above) because that tended to be a key support level recently. Now, if AAPL broke below that, the next line of defense, in my opinion, was the 21-day EMA (the green line above).
Now, with this specific trade, I actually wanted to sell a put spread. What that means is I wanted to place a risk-defined trade to collect premium… and I was betting AAPL would stay above a key level.
More specifically, I believed that AAPL would stay above $290 before the options I sold expired (which was next Friday).
Of course, if you look at the chart above, AAPL broke slightly below the 8-day EMA and rebounded right off of it, closing at $309.54. I actually used that pop in AAPL to take profits…
That's how I was able to lock in a quick 13% return and notch my sixth straight win with my Weekly Windfalls trades.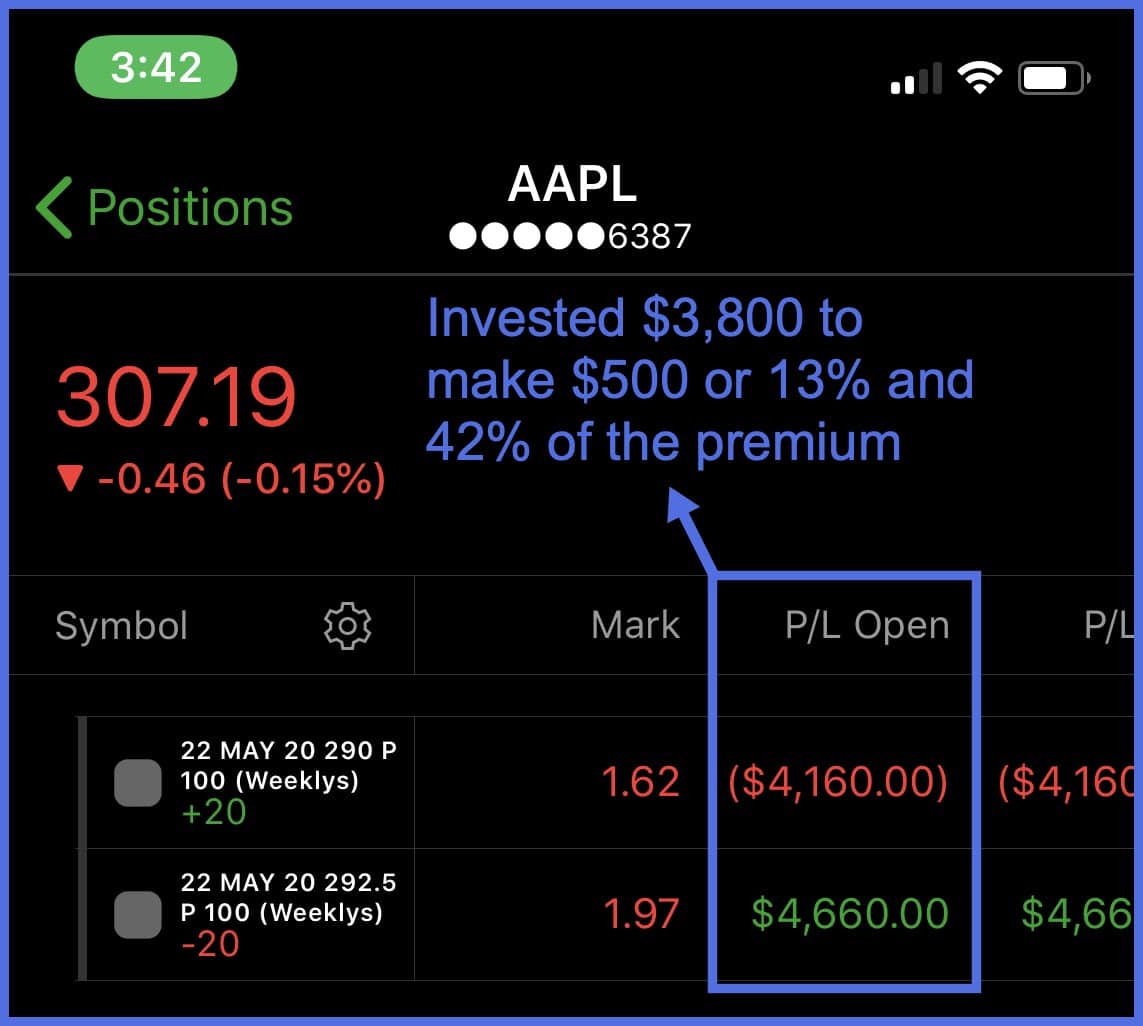 So far, I've locked in 7 straight wins over the past 3 weeks using my Weekly Windfalls strategy.
If you want to learn how I'm able to use credit spreads to my advantage, I think you might want to check out my eBook, Wall Street Bookie. In it, I detail my number 1 edge and how I'm able to place risk-defined trades in the options market.